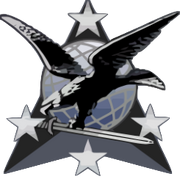 Task Force Neptune was formed after the attempted massacre at The Empire State Building. Its forces contain mainly American, British, Polish, Israeli and Russian operatives.
American Members
Edit
Cpl. Michael Brody
Pvt. Gary Foley
Cpt. Jason Brooks
Gen. Curdis Fitzgerald.
British Members
Edit
Cpt. Adam Harper
Pvt. Michael Burnes.
Israeli Members
Edit
SSgt. Yossi Yehuda
Sgt. David Benayoun
Pvt. Omar Galil
Cpl. Raffi Cohen
Lt. Bengamin Cohen
Russian Members
Edit
Lt. Adam Barkov
SSgt. Vladimir Belinsky
Polish Members
Edit
Cpt. Aleksy Bizon.
Ad blocker interference detected!
Wikia is a free-to-use site that makes money from advertising. We have a modified experience for viewers using ad blockers

Wikia is not accessible if you've made further modifications. Remove the custom ad blocker rule(s) and the page will load as expected.