The War series will be a series of stories about many characters and their involvement in real wars (Exclude the Spin-Offs) that are going on currently or were in the past.
This series was created by 
USMC Lance
 in 2011 after joining CoD Fanfic wiki and reading many fanfics from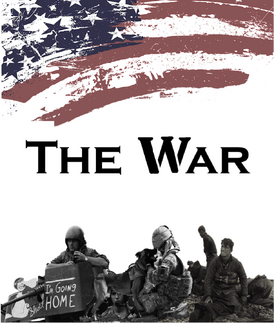 different users (Gloryman3, BubbleBeePrime). 
The purpose was to create a series depicting a realistic portrayal of war and to also counter some 'gung-ho' visions (ex. 1968 The Green Berets).
Vietnam War
Edit
War in Iraq/Afghanistan
Edit
​World War II (To Be Announced)Edit
Spin-Offs (TBA)
Edit
Ad blocker interference detected!
Wikia is a free-to-use site that makes money from advertising. We have a modified experience for viewers using ad blockers

Wikia is not accessible if you've made further modifications. Remove the custom ad blocker rule(s) and the page will load as expected.